Beginner Wado Ryu Karate Classes Enrolling In August
If you are looking to develop incredible core-strength and cardiovascular fitness, then you've come to the right place! The clubs within AAKA specialise in teaching a style of karate known as Wado Ryu.
Many people are unaware that a well rounded student of Wado Ryu karate will possess:
The punching and kicking ability of a kick boxer / taekwando student.
Be taught throwing & locking techniques of a Judo / Ju- Jitsu student.
Have the ability to strike from close range with parts of the body other than their fists, as you would see from a cage fighter.
In time these are just some of the things you will be taught in your lessons with AAKA. Along with a healthy interest in sport karate which develops reaction, speed & timing. You will develop your: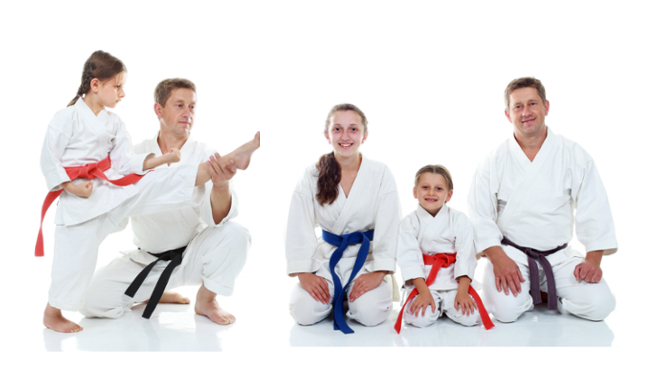 Self discipline and fitness.
Karate is one of the best sports for developing core strength & cardiovascular fitness.
Build on respect for yourself and others.
Gain confidence, knowing that just because you can fight, you don't have to!
You will be taught various ways of diffusing potentially hostile situations.
Learning simple, effective self-defence techniques for the street that really work!
Children are taught not to bully and how not to be bullied.
Should the need ever arise, it is the karate students speed of mind and body, their ability to read any situation, and knowing the body language of the aggressor that sets them apart from the untrained. Wado Ryu Karate really is the all round martial art
Sign Up Today!
If you would like to learn more about Wadu Ryu Karate at AAKA, please fill out the short form on the right side of this page. We will be in contact soon, and can't wait to start working with you.
We give all new students TWO free trial lessons with absolutely no obligation!
We proudly serve the Saffron Wallden, Attleborough, Balsham, Melbourn, and West Wickham areas.
Our Wado Ryu Karate Classes Are Located In
Attleborough
Melbourn
Whittlesford