Beginner Adult Martial Arts Classes Enrolling In August
Are you are looking to find a new and exciting workout routine, that will also get you in great shape? If so, then Adult Martial Arts at All Anglia Karate Association is for you. In just a couple of months, YOU will see and feel a distinct change in YOUR physique! You will learn all the fast-paced and high-intensity moves and techniques that Martial Arts has to offer, that will get you on the fast track to a black belt.
Nearly all lessons will start with a warm up, which can be anything from an intense exercise circuit, involving strength, cardio, core and speed, to a fun fitness related game. As a beginner you will be encouraged, but always allowed, to go at your own pace. We provide all our students with a safe and controlled atmosphere; and the last thing we want is for someone to feel out of place.
Everyone Knows Black is Slimming
After just a few classes YOUR body will know when you are able to step it up a gear or two. Even with our "warm ups" YOU will look forward to coming to class, as there is so much variation in all that we do. Before you know it, you will be a determined, dedicated, fit, and confident black belt. At All Anglia Karate Association, we promise to give you top of the line coaching to ensure your ultimate success.
Below are just a few of the added benefits your body will reap after just a few short classes:
Increase in self-confidence
Decrease in stress
Weight loss
Increased strength, balance, and flexibility
You will learn vital self-defence moves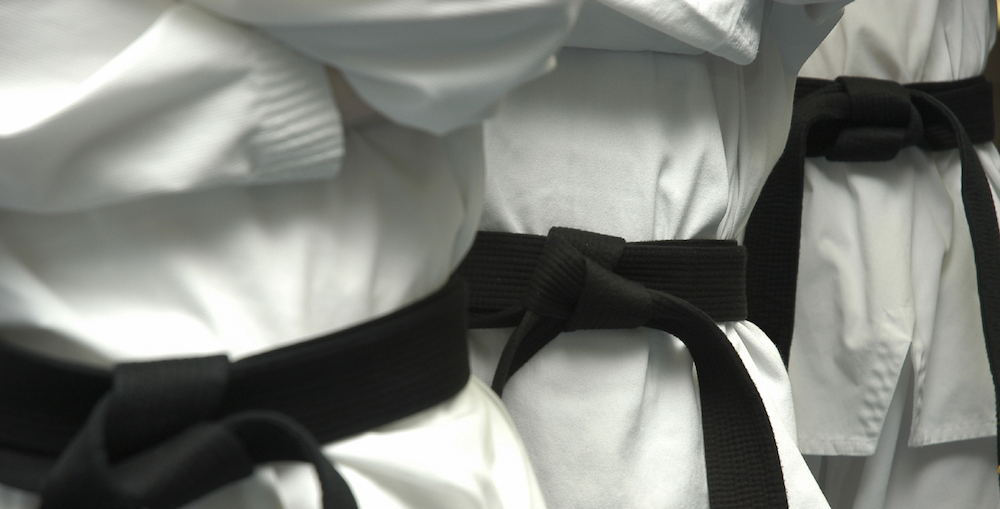 Learn More Today!
Get healthy and active at All Anglia Karate Association today! To request more information, please fill out the short form on the right side of this page. We will be in contact soon, and can't wait to see you on the mat.
We give all new students TWO free trial lessons with absolutely no obligation!
We proudly serve the Safron Wallden, Balsham, and West Wickham areas.
Our Adult Martial Arts Classes Are Located In
Saffron Walden
West Wickham